Gerardo's School of Culinary Arts will be deploying a total of 7 teams for its late year deployment of interns for this year. This will also be the last deployment of 2022, and is expected to be the most yet. Merging Diploma in Culinary Arts batches 50 and 51, they are fused together to create 7 teams which will then be sent to various partners hotels predominantly in the Visayas and Mindanao areas, as the upcoming holiday season will be one we have not seen since the pandemic, we expect the surge of tourists, guests, and those in vacation in our partner hotels, and Gerardo's will be answering the call for interns.
To the average person, the holidays may seem like a time for rest and recreation – a temporary escape before the year ends. In the hospitality industry however, the holidays are a test; some chefs break, some chefs thrive. Gerardo's has already a noticeable reputation of students who can withstand such pressures due to the doctrines of discipline and professionalism, and we expect no less from the teams that were recently formed.
In Boracay island, we will be deploying a total of three teams, a team to Discovery Shores Boracay, another to Crimson Resort & Spa Boracay, and lastly, one to Shangri-la Boracay Resort & Spa, all three of which are luxury hotels and are amongst the country's best and most checked in hotels. Discovery Shores has consistently made it amongst the country's top 10 best luxury hotels, Crimson Resort & Spa Boracay has been recently named by Time Magazine as one of the top 20 BEST PLACES ON EARTH, and last, but not the least, the Shangri-la Brand stays true, as in Shangri-la Boracay, it is still one of the best luxury hotels in the country, let alone Boracay. The three hotels will have students who are assigned there, and we are glad they will be exposed in the highest levels of cooking and pressure as to maximize their learning.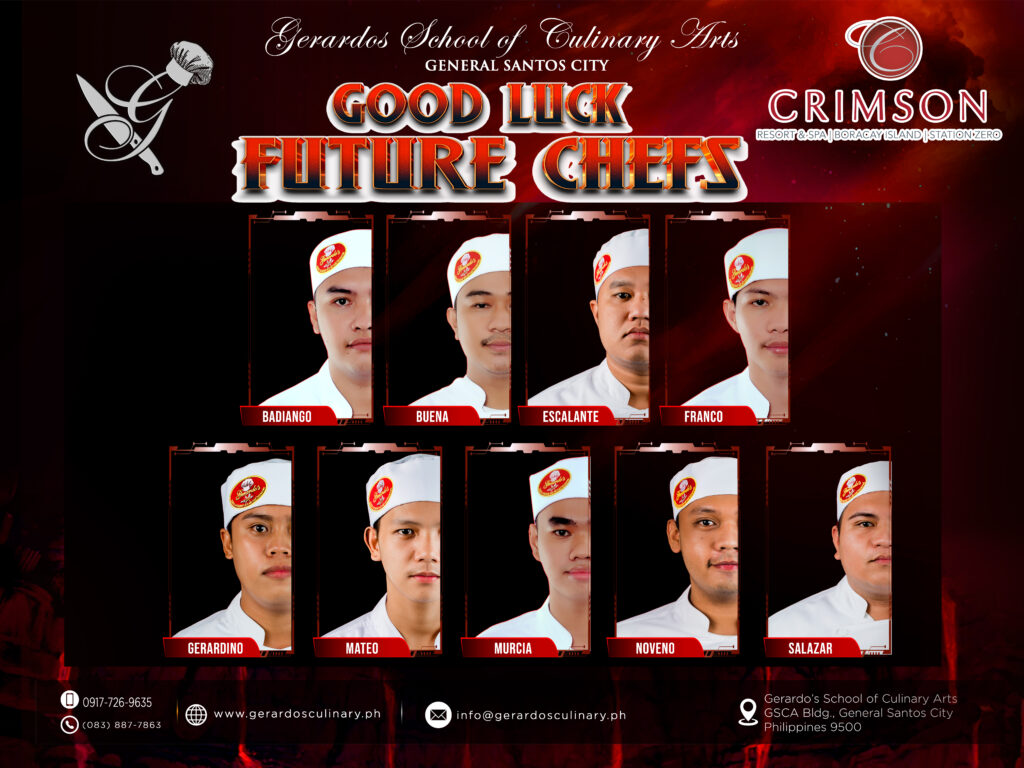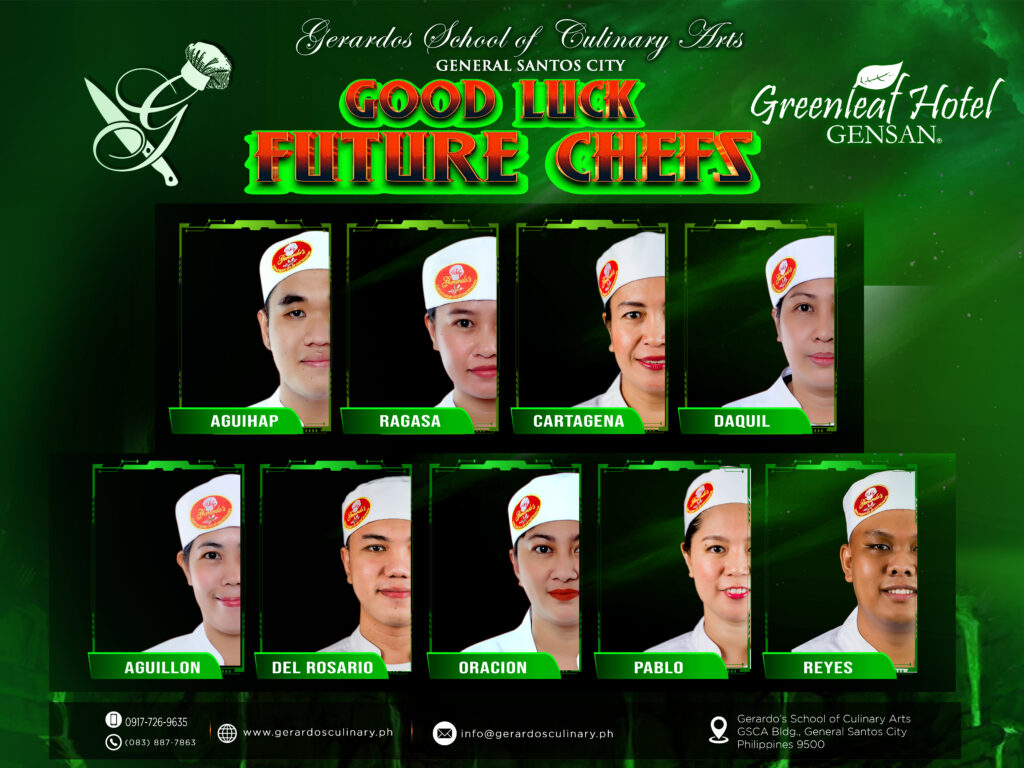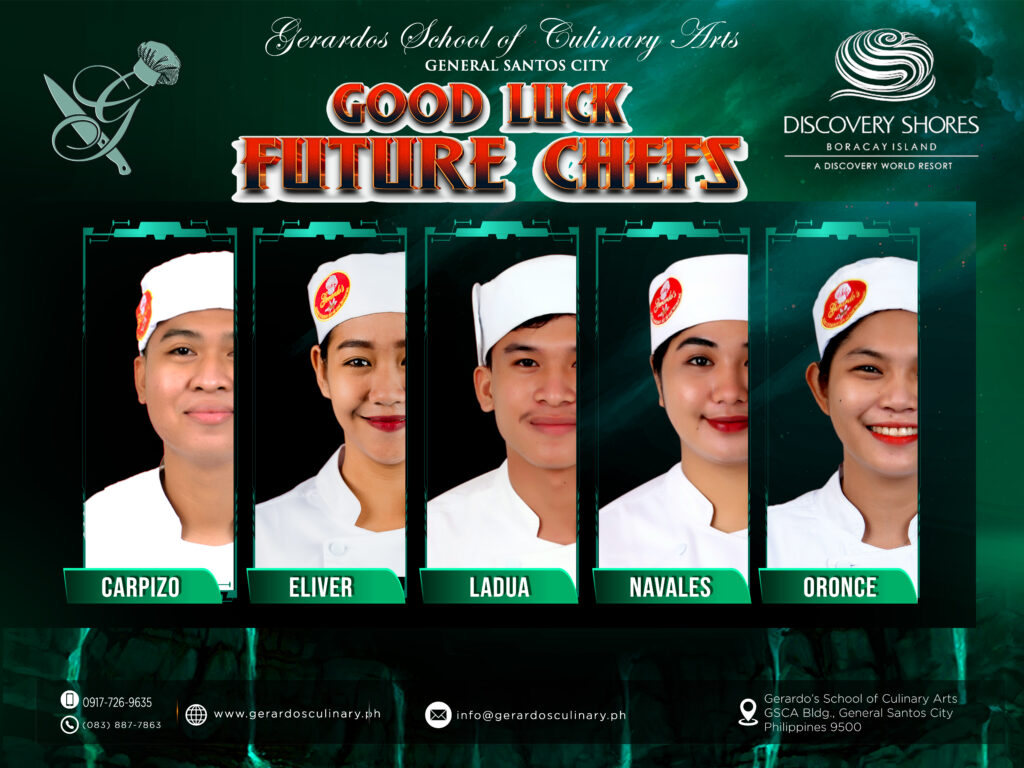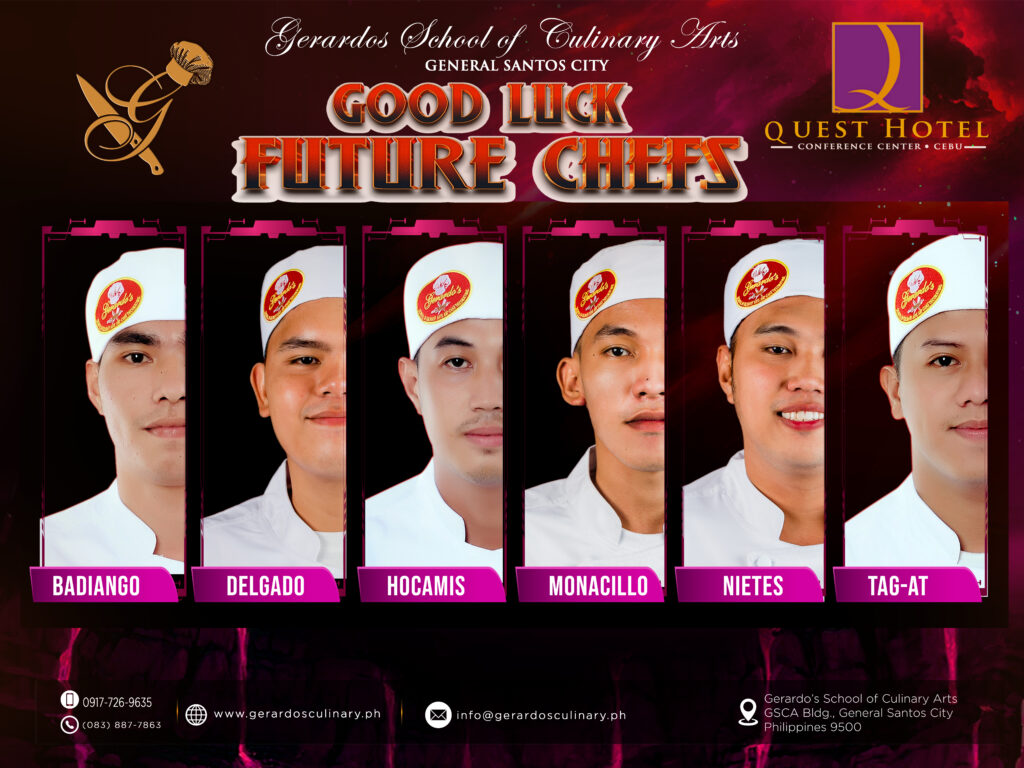 In Cebu, we are deploying three additional teams; a team to Dusit Thani Mactan, one of the Cebu's latest and top five-star luxury hotels, Bluewater Maribago, one of the longest, most consistently topranked hotel and resort in the country, and to Quest Hotel & Conference center, a hotel smacked at the heart of Cebu, wherein tourists, vacationers, and journeymen alike are.
In our very own area, we are also deploying one team to the best hotel in Southern Mindanao, Greenleaf Hotel Gensan, whose high levels of culinary standards will surely help our students in their quest to learn and jumpstart their culinary careers.
It is expected that the students will all be going through several holidays, since the internship program lasts 5 months. Students are going to go through Christmas, New year, Chinese New Year, Valentines Day, and Holy Week, all of which are notorious holidays in the hospitality industry. For our Cebu teams, there might be an extra surge for the Sinulog festival, a local festival that attracts a lot of tourists all over the country.
Our students were trained to do more than what they can, and to show up everyday with the consistency of a professional chef. We also believe that our students can handle the physical constraints, mental challenges, emotional hurdles, and workplace maturity that is demanded of them in these trying times, and for that, we wish the best of luck to our future chefs. We are all proud of you.