COMMITMENT IS EVERYTHING!
I first knew of Gerardo's School of Culinary Arts from friends and batchmates who were themselves students and products of the school. Aside from them, I was also able to see advertisements of the school through local television and social media platforms that gave me ideas on how the school molded their students to be the best chefs in the future. It was a big help for me at that time since I was also in the middle of scouting for the best culinary school to bring my career to the next level, and I was looking for something that involves more than just the cooking aspect of the industry.
I have always loved cooking, and I consider it to be my utmost passion in life. I believe going to an actuaL Culinary school will teach me more than just the cooking aspects of it. So when I found out about Gerardo's and all the positive feedback from my friends who studied there, I did not hesitate and enrolled myself because I know that it will hone all of the necessary essentials in the kitchen industry that I will learn from – from knowing the basic and fundamentals, culinary management, kitchen sanitation, food safety, teamwork, and on top of all that, I know that this training from the school will open up many career opportunities for me in the future. Aside from those reasons, I also enrolled given the fact that I have gotten so much feedback and background about the school, that I am sure that any resource I will funnel into my studies there will not go to waste, and indeed, it didn't.

When I eventually graduated from Gerardo's, my general expectation was that opportunities will now be open for me because of my qualifications, trainings, and credentials that I have acquired in the school. But it was not just that –

Gerardo's helped me in so many ways that until now, especially the learnings that I brought with me as I climbed and progressed in my career, some of it, the confidence I gained running the kitchen, and the discipline in handling my area and being able to work well with my colleagues, a lot of those things that Gerardo's made me go through were actually of big help in my career. I am sincerely grateful.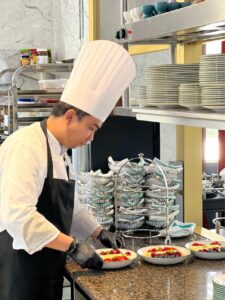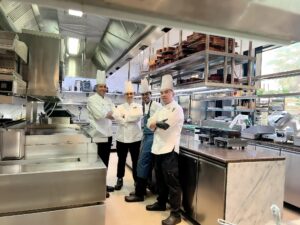 Among others, Gerardo's taught me the values of :
Multitasking
Creativity
Time management
Leadership skills
Maintenance of kitchen equipment
After graduation, truth be told, one of the challenges I have faced was landing a job especially that of a permanent position. We all know that the competition in the food service industry is amongst the toughest in the world, regardless if it is in high demand. You have to have the guts to communicate with the hiring companies, no matter how intimidating they may be, to be able to sell yourself to them and it was not an easy journey.
My culinary career is not all sunshine and rainbow. Like anyone else, I climbed up the ranks. Right after I graduated, I made it my task to make sure my CV is prepared to for any company I may be given chance to work with.
2014-2015 Kitchen Staff at Marco Polo Davao
2015-2016 Line Cook at Gensan High Street
2016-2019 Commis Chef in Paul Boulangerie, Patisserie Restaurant, Riyadh, KSA
2019-2021 Chef de Partie in P.F. Chang's Restaurant, Riyadh, KSA
2021- Present Sous Chef in Mansard, the Radisson Collection Hotels, Riyadh, KSA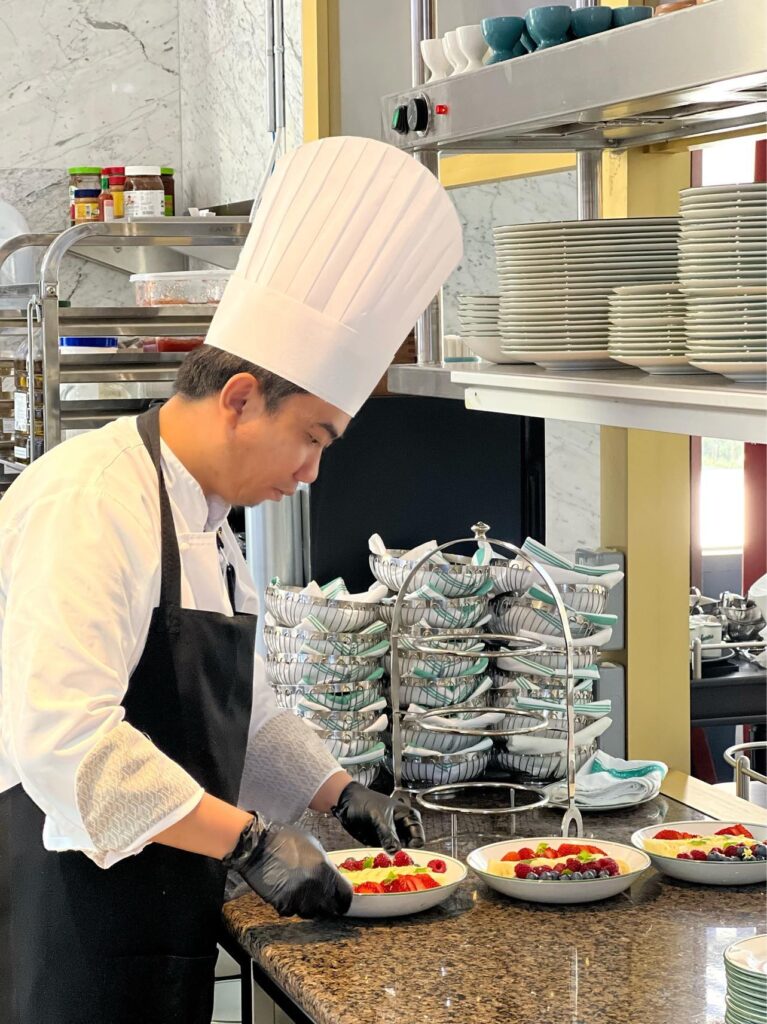 My career in steps – as you can see, started from the scratch, at the very bottom level. It took a lot of experiences, frustrations, progressions, patience, and discipline before I arrived to where I am today. It was not a walk in the park reaching this level I have right now but because of the discipline and confidence I gained from Gerardo's and coupled with the experiences I have learned from my employers, past, and present, I was able to hone my skills and abilities even more. 
It takes a lot of effort, sacrifice, and discipline to reach a higher goal. It was never an easy journey. I have experienced a lot of struggles, and downs along the way but it did not hinder or halt me from doing what I love – it did not stop me from pursuing my career, my passion.
Being a chef is very exhausting especially given my position and given the prestige of the establishment I am working in, but I take it as a challenge – It means I just have to showcase my potential even more because our clients are mostly notable dignitaries and people of status too – most are food critics, the highest level of guest in our industry. I will forever thank God that He gave me so much strength and inspiration to be able to go on everyday. I am very committed with my work. 
My training and experience in Gerardo's has a big impact and has helped me a lot to become the person I am today especially in the advancement of my career. It is something that humbles me, and me enrolling in that school is something I will never regret. My expectations from the first time I heard of the school have truly become a reality now. I am grateful for all the people along the way. To my mentors in Gerardo's, Chef Gerry, and Chef Faith – your emphasis on discipline and professionalism would I would attribute have molded me into this disciplined and professional chef I am today. 


- John Erick Tolenada, Culinary Arts Batch 25
Pursue a Culinary Arts profession with us.